Nothing strikes fear into your fellow Catan players better than a few well-placed Catan puns and jokes! Do you have any favourites? Can you share them with us?
Knowing a few Catan jokes surely makes your fellow Catan players feel like you 'know' your Catan better then them, and will surely be a better player.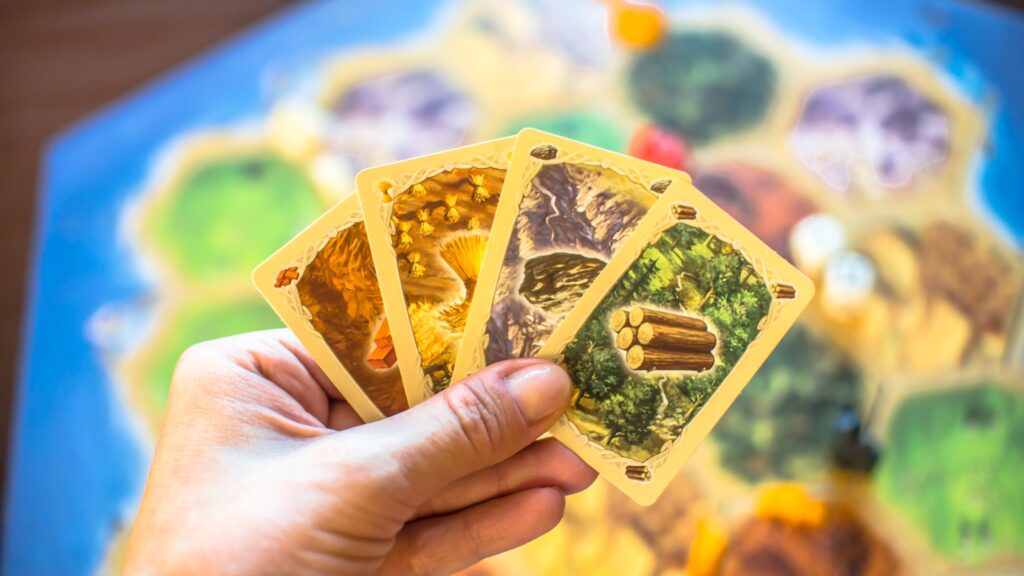 Here are some of our favourite Catan Puns & Jokes
Wheat built this city! Wheat built this city with 3 more ore!
Wood you like some wheat for sheep ore brick . . .
You probably should've put that one out to pasture
Looks like these catan puns really ca-tan
Whenever I have all sheep in my hand and someone robs me "Bahhhhhh'd Idea"
These puns are ore-some!
These puns are so cOREny!
Come on and trade! Stop hOREding all the good resources!
I've been looking forward to playing Settlers of Catan all WHEAT!
Don't call me a cheat! That move was seaFAIRer and square!
Do I have wood? WOODn't you want to know?
No one wants to trade? I guess I'm SHEEP out of luck!
Read em and WHEAT!
Enjoy your game of Catan, whatever Catan Strategies you're playing!